Le Sueur-Henderson High School Snow week is February 6th-10th.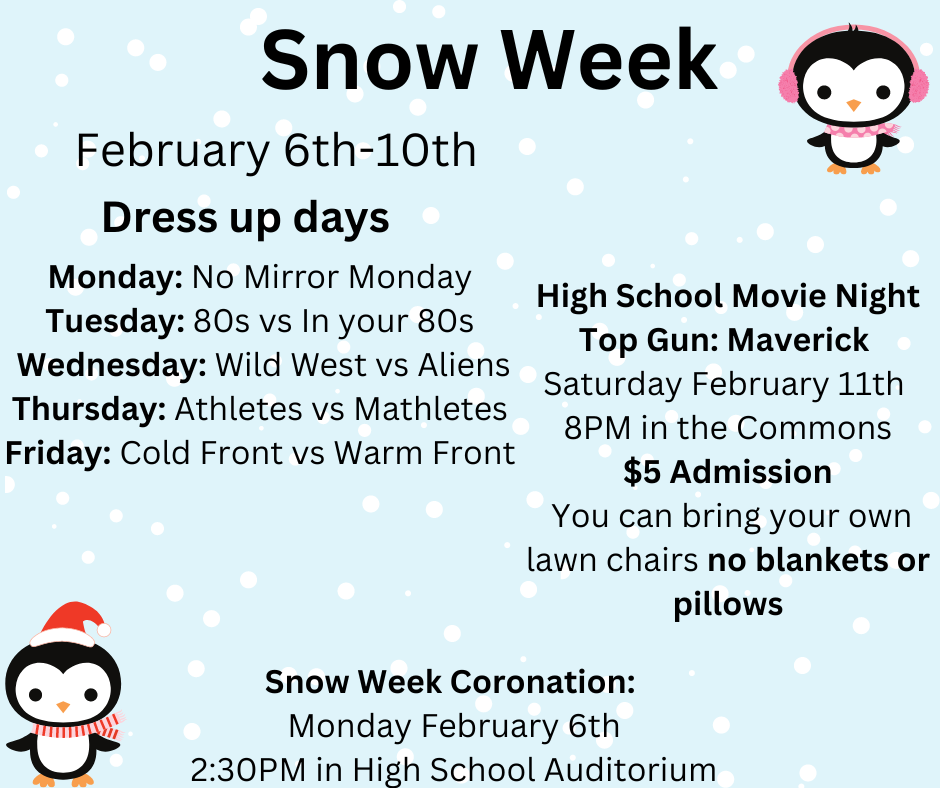 LS-H Middle/High School would like to give a shout out to our dedicated paraprofessionals for all they do everyday!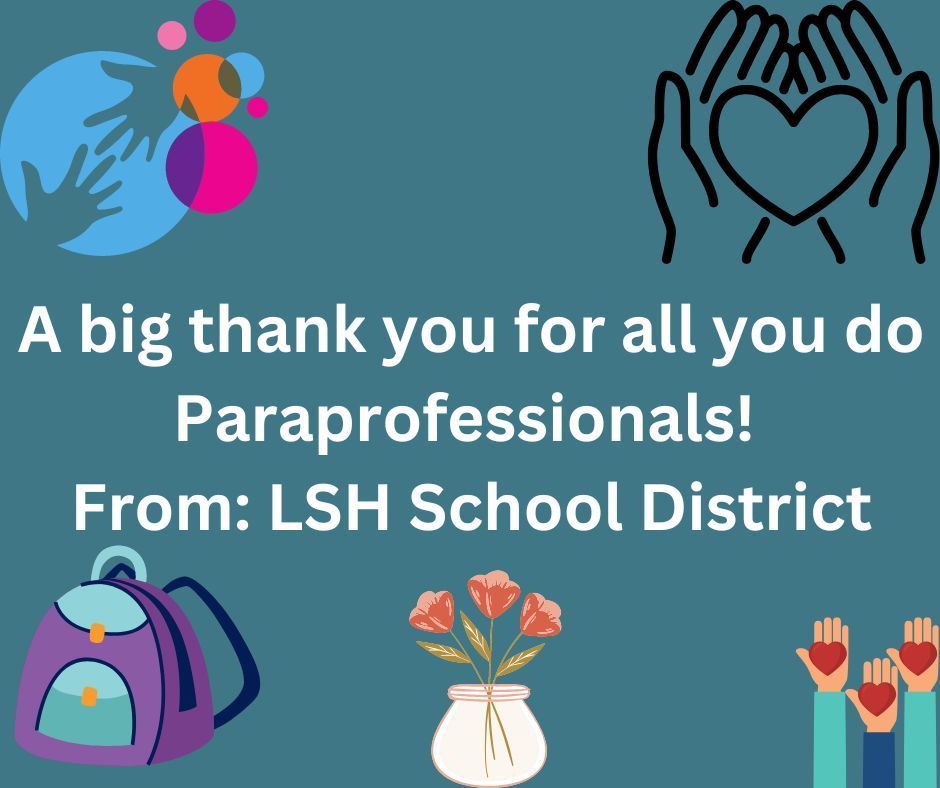 Free Financial Aid events available to students and families via zoom! Los eventos gratuitos de ayuda financiera están disponibles para estudiantes y familias a través de zoom!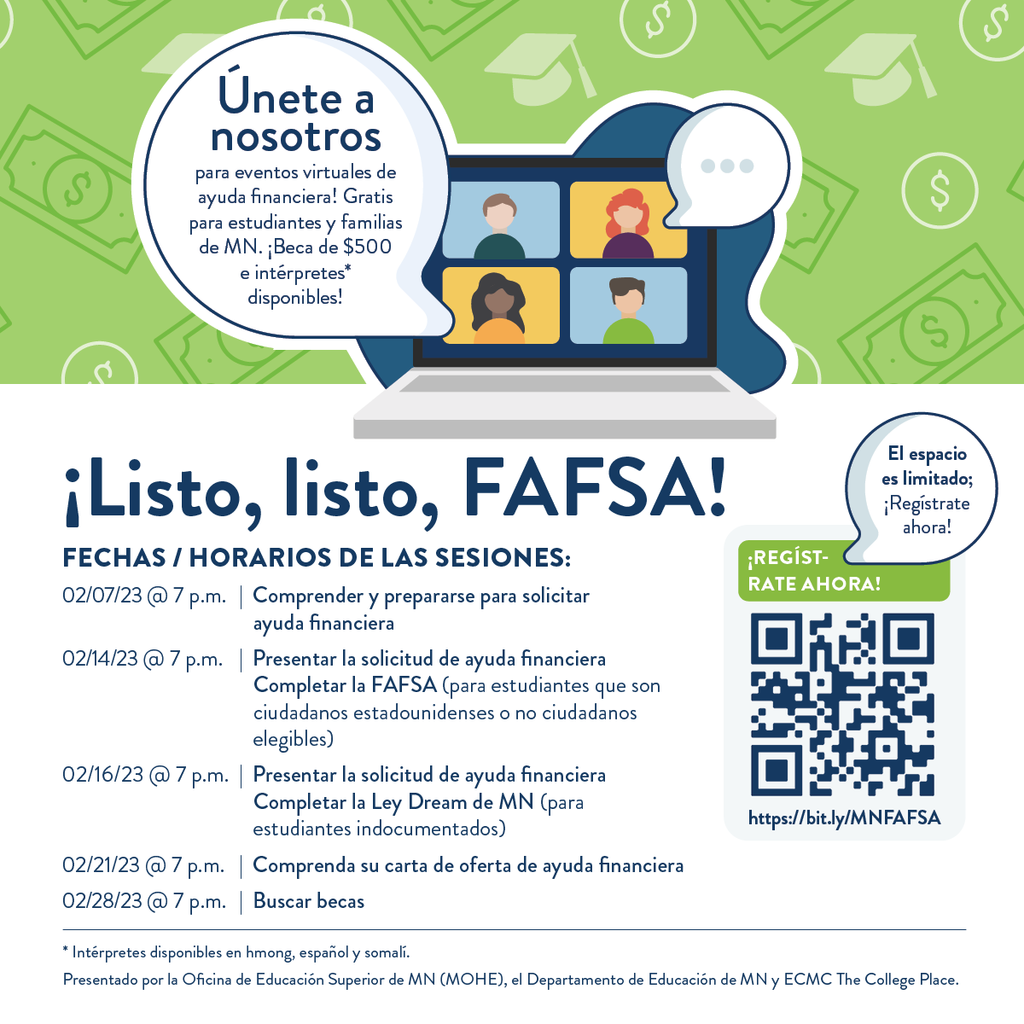 This month our Giant Buddies worked on vision boards!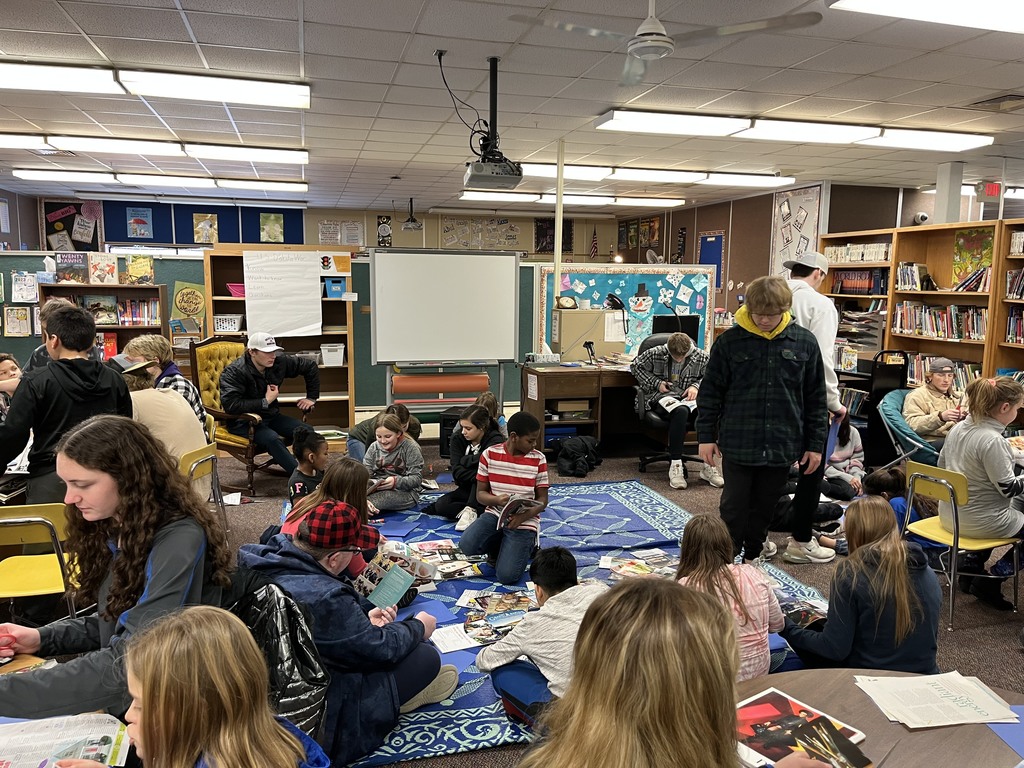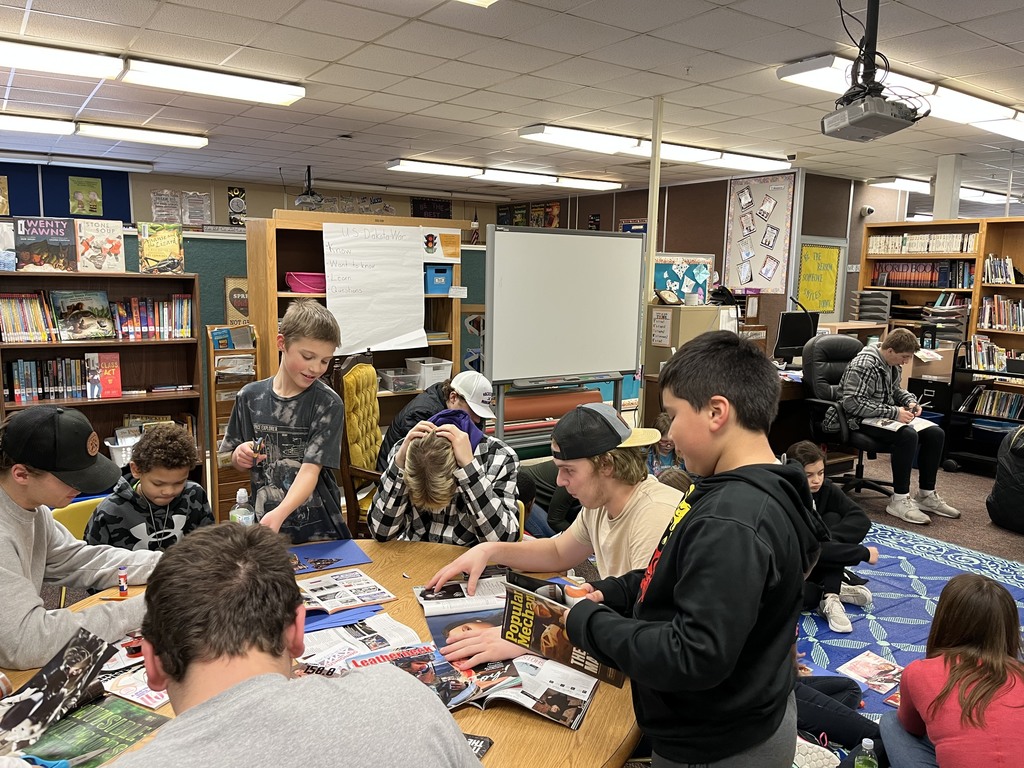 Drea Terwedo, Lexi Terwedo, Kaylee Smykalski, and Gavin Schwarz are representing LSH at Dorian Vocal Festival at Luther College! 🎶🎉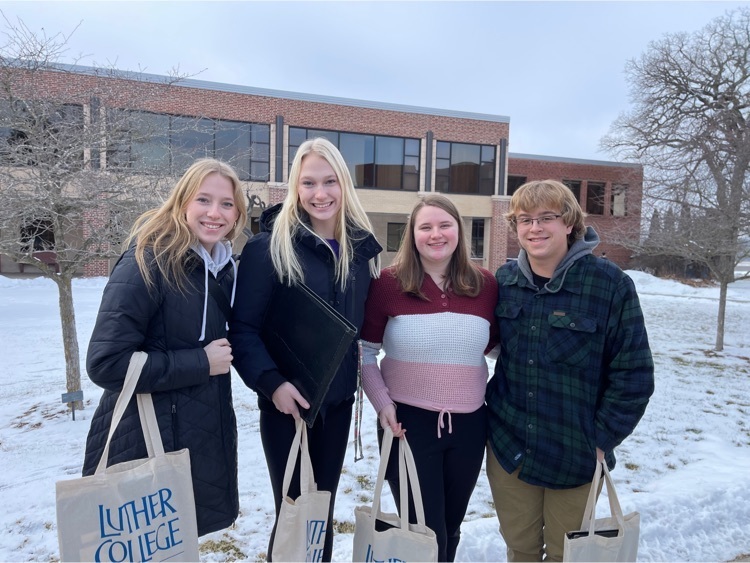 First day of ukuleles after break with Mr. Kubasta's general music class! 🎶🎉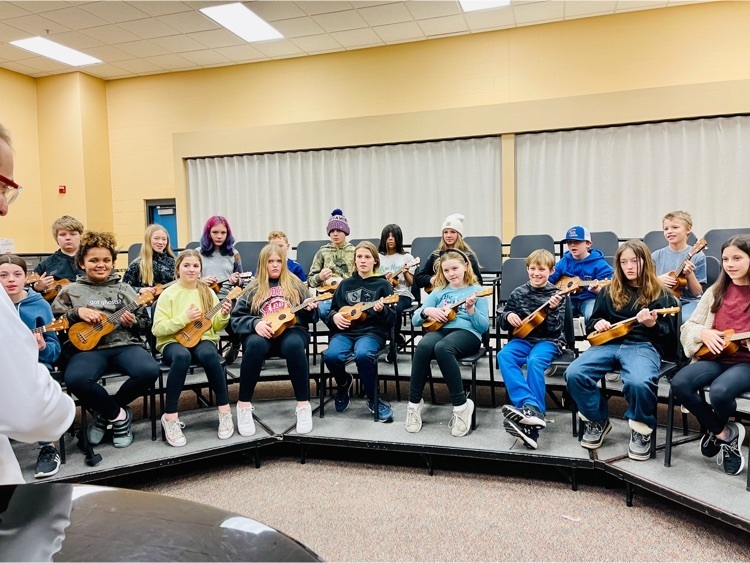 LS-H has a Ski Club! If interested, join the Ski Club Google Classroom or contact Jen Hovick

FFA contest pictures: We had students qualify for state- The Farm Business Management Team! The students were Hattie Tuck (2nd place individual out of 45), Willy Sampson (7th place individual out of 45), Maggie Froelich, Sophie Klehr, and Cooper VandenEinde.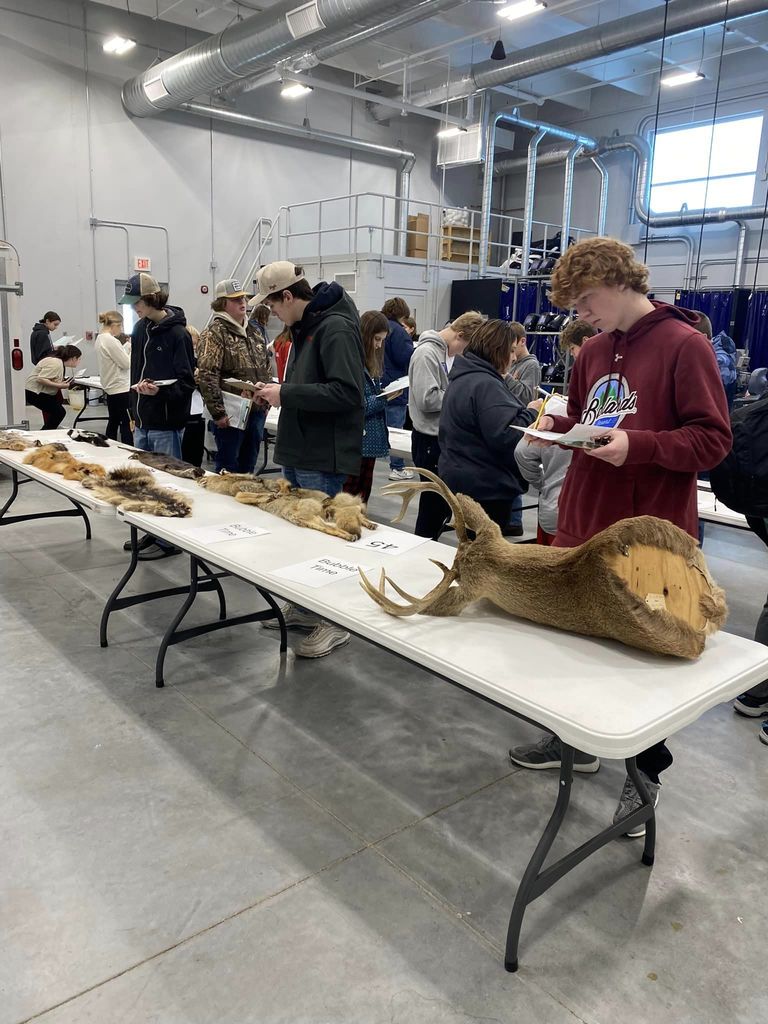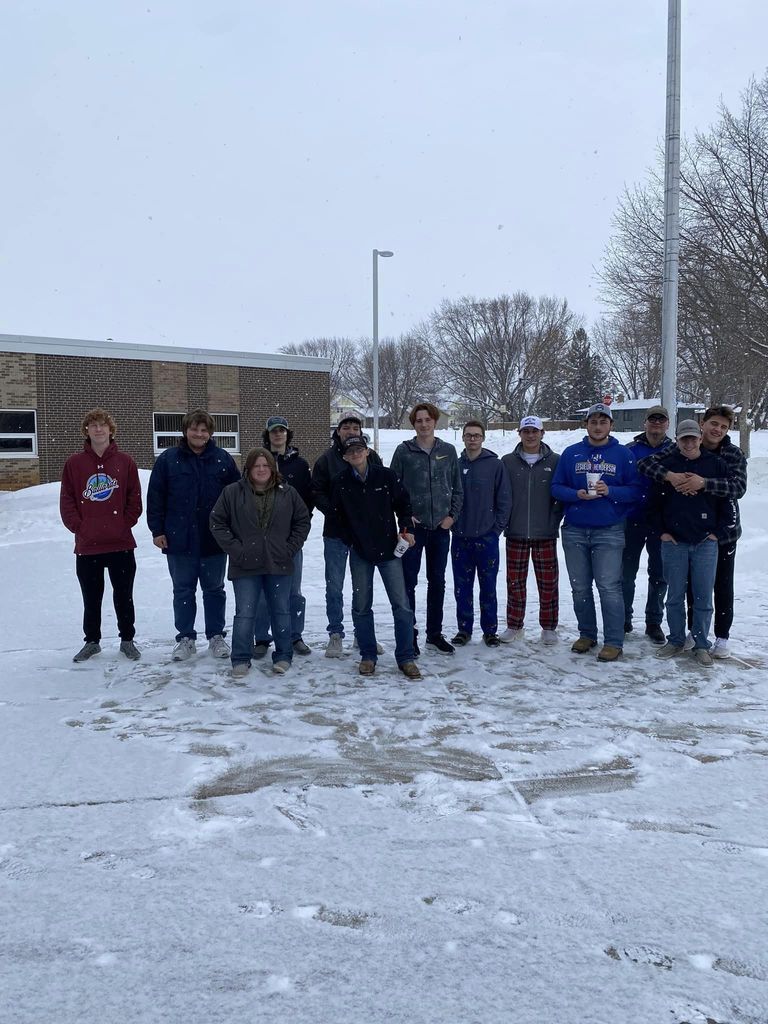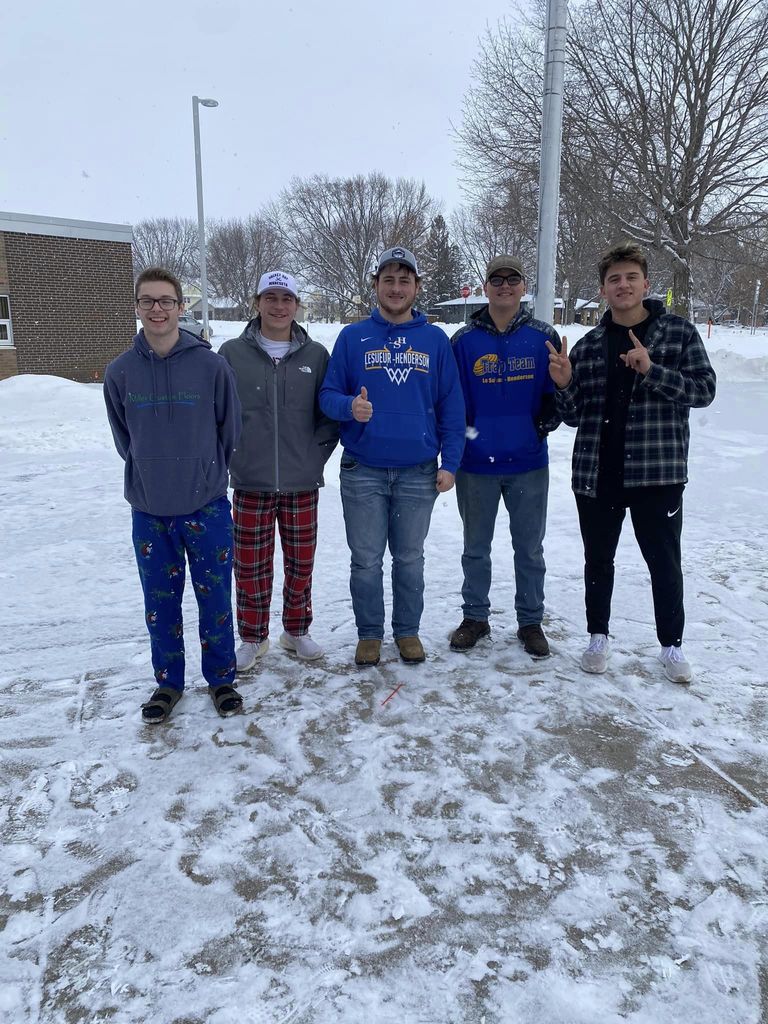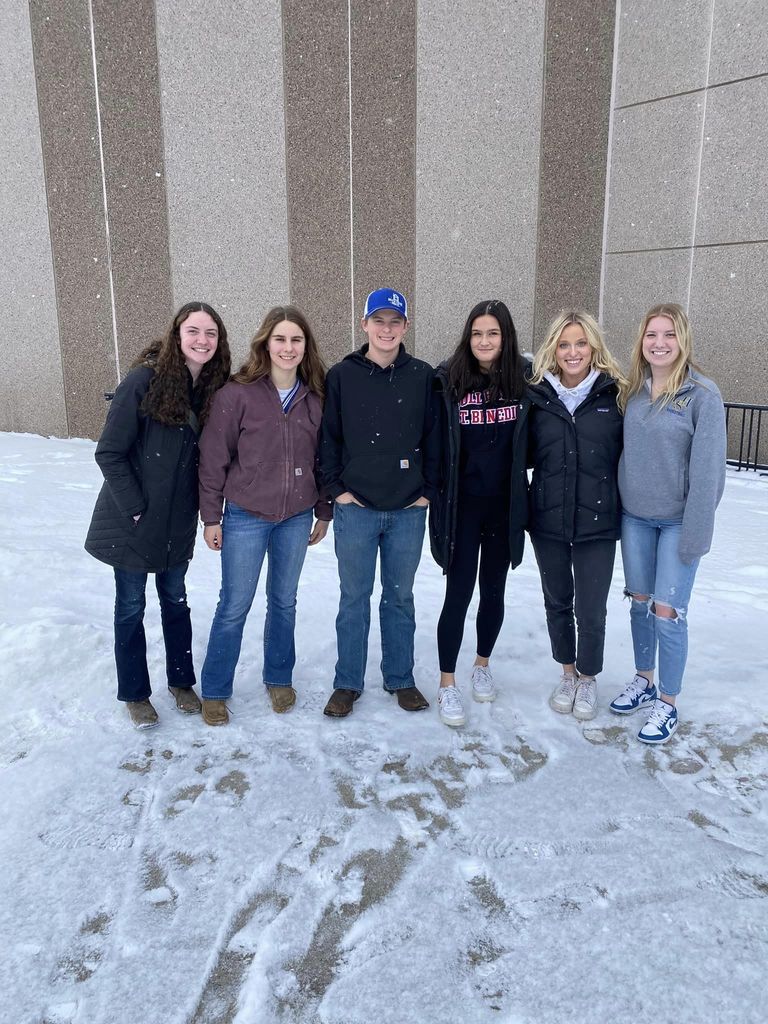 Giant Support at LSH Middle/High School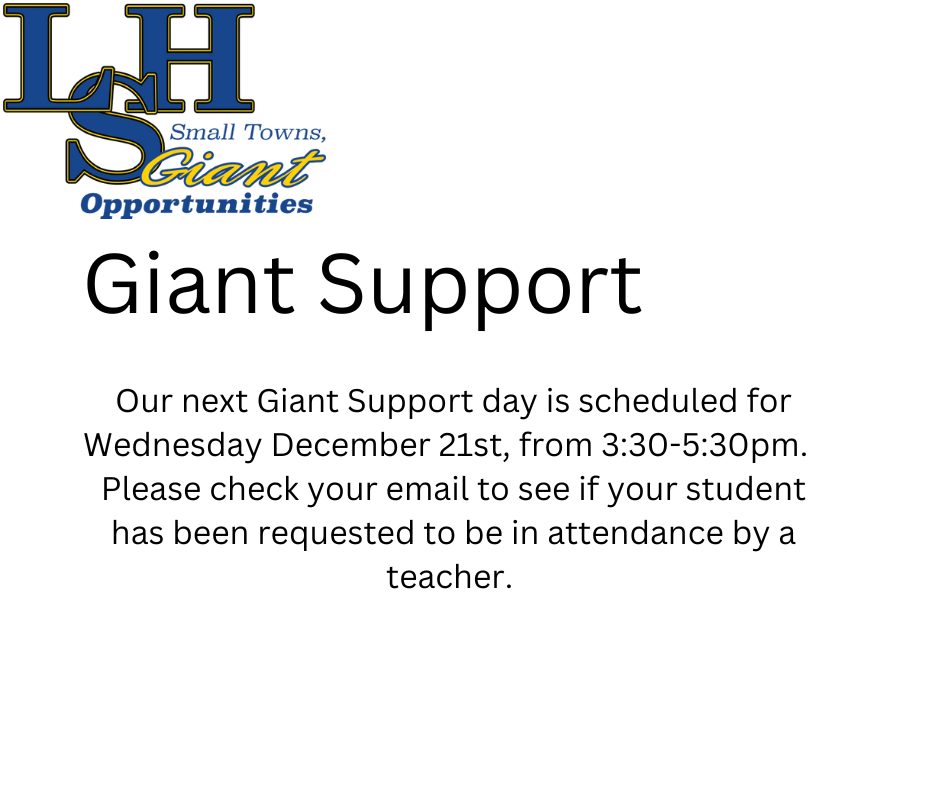 Here are a few pictures from tonight's band concert. Everyone sounded great!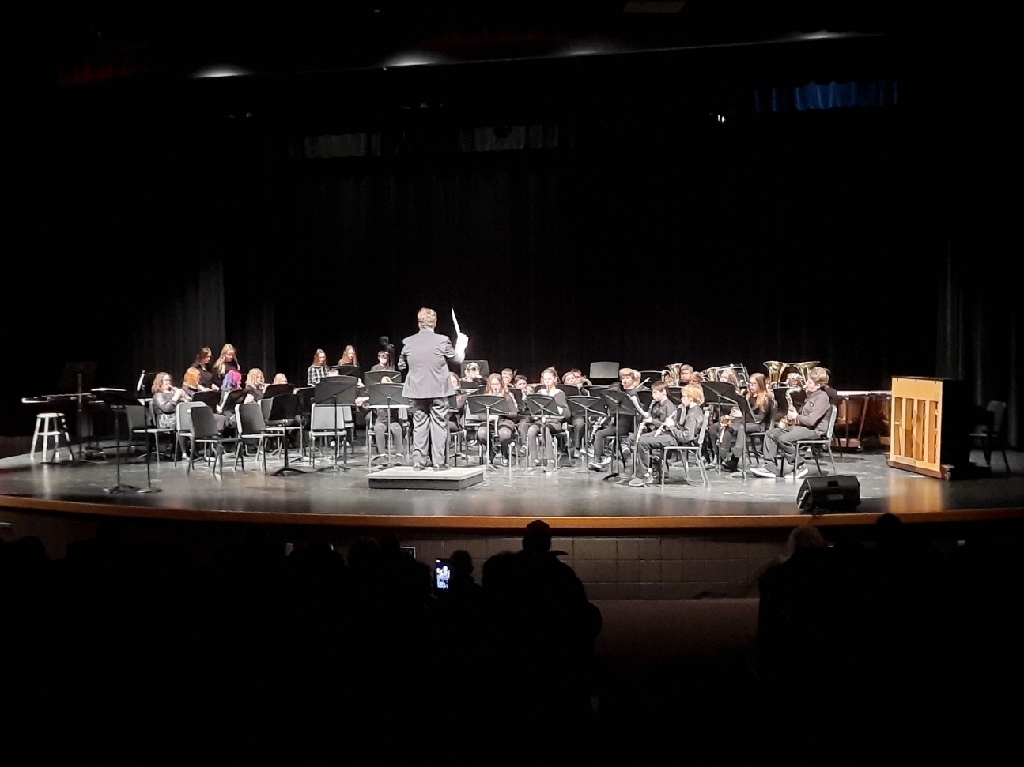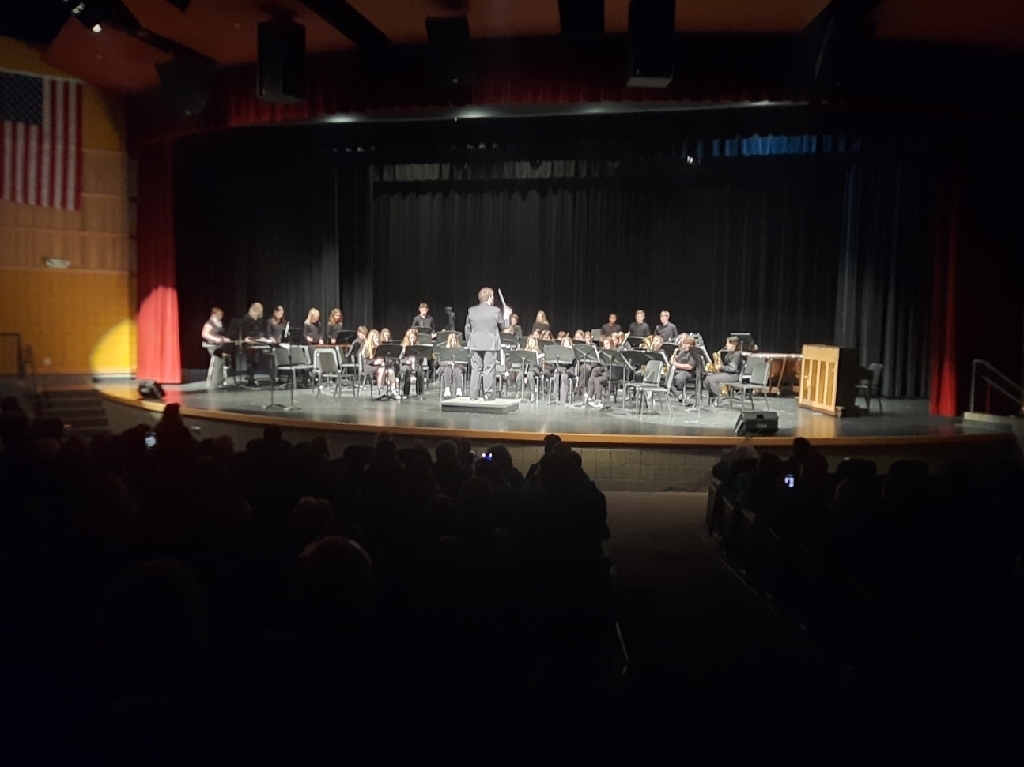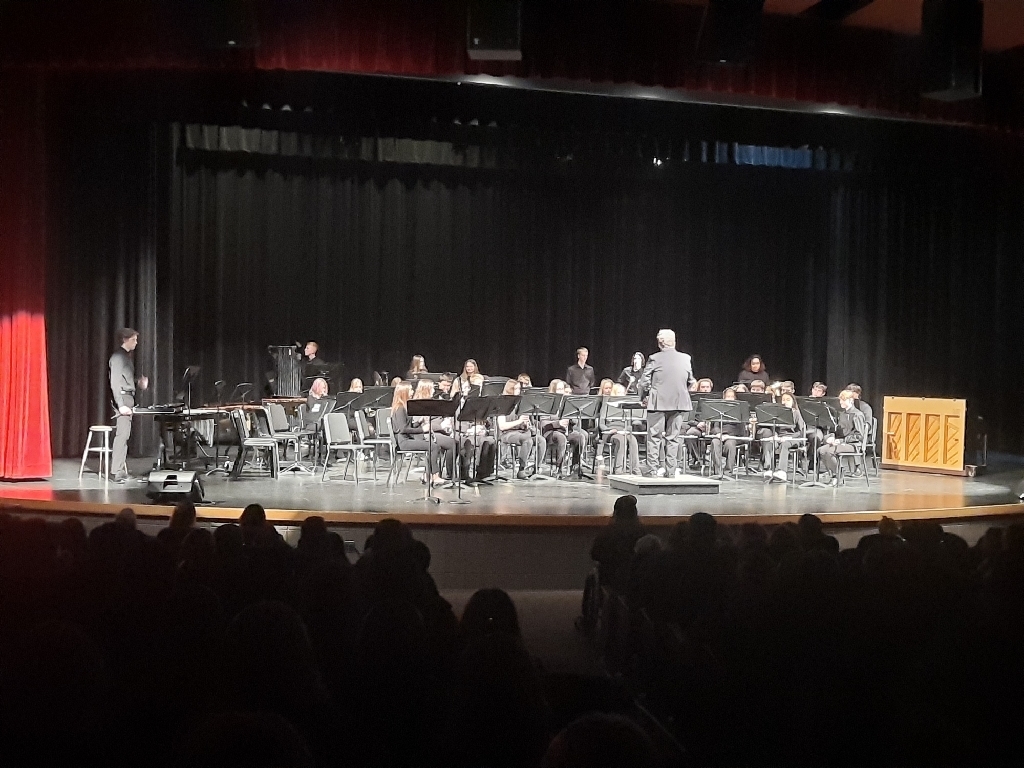 Giant Support at LSH Middle/High School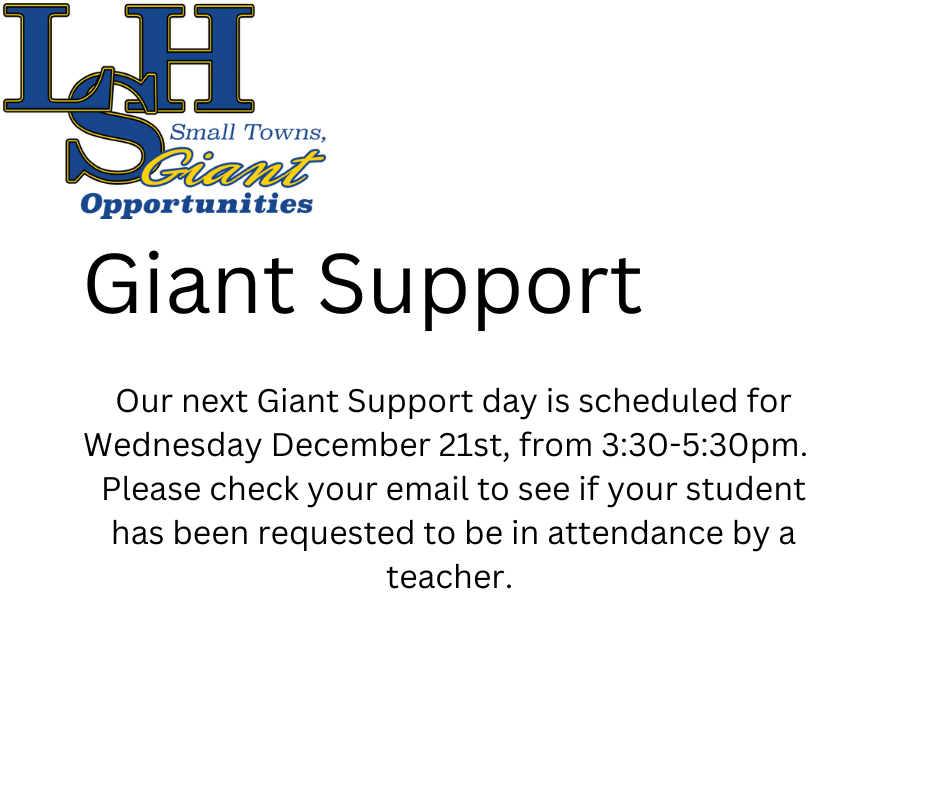 Giant Buddies with their little buddies at Hilltop!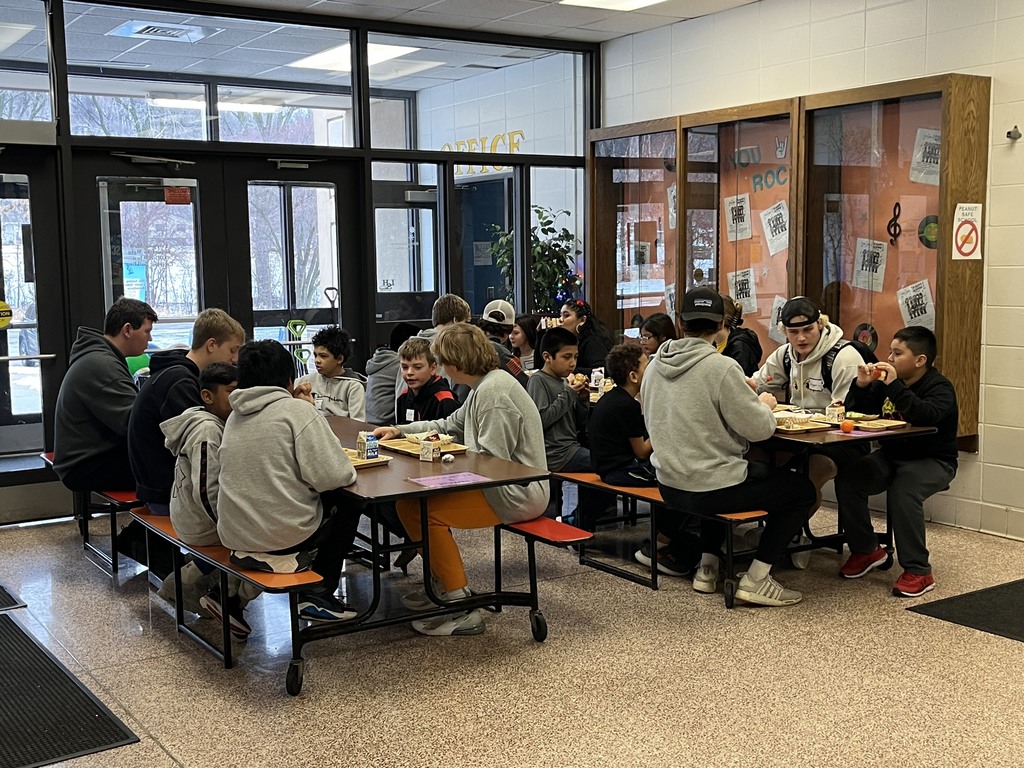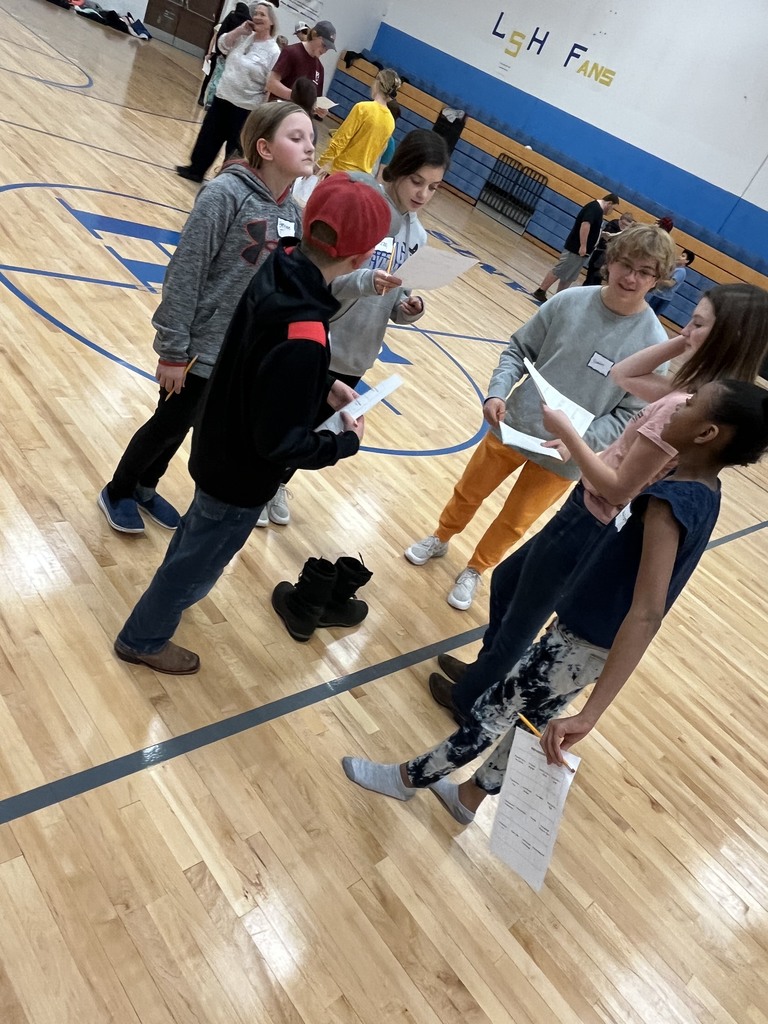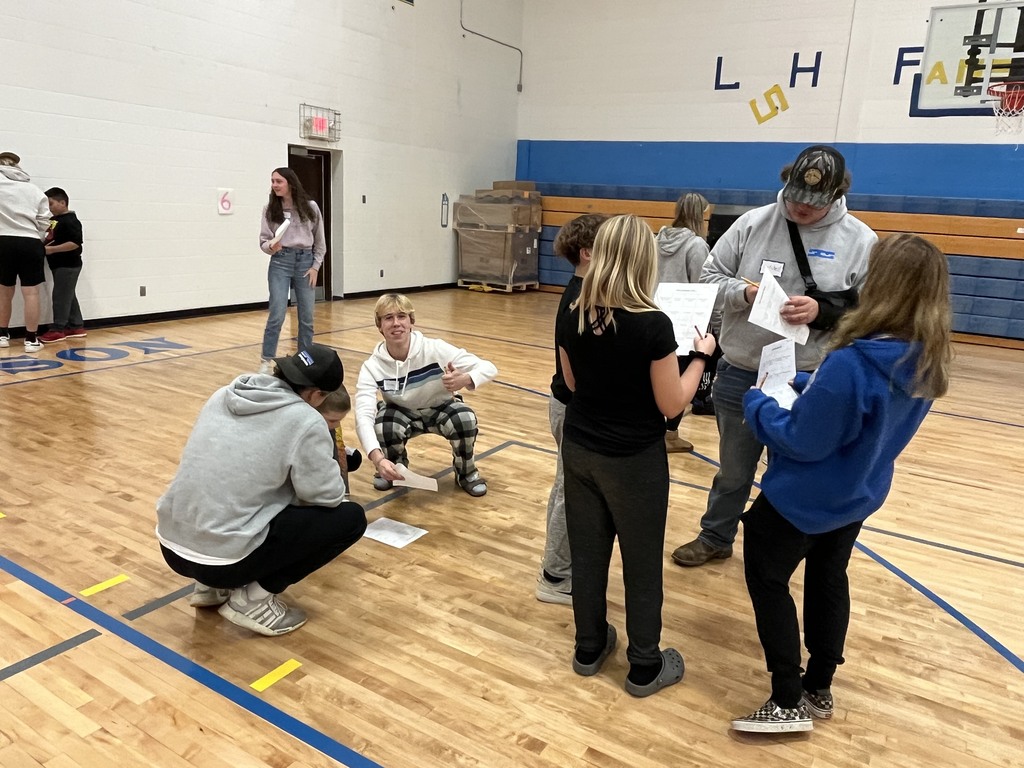 Sixth grade scientists are trying to answer the question -- How does what we find on and below Earth's surface compare in different places?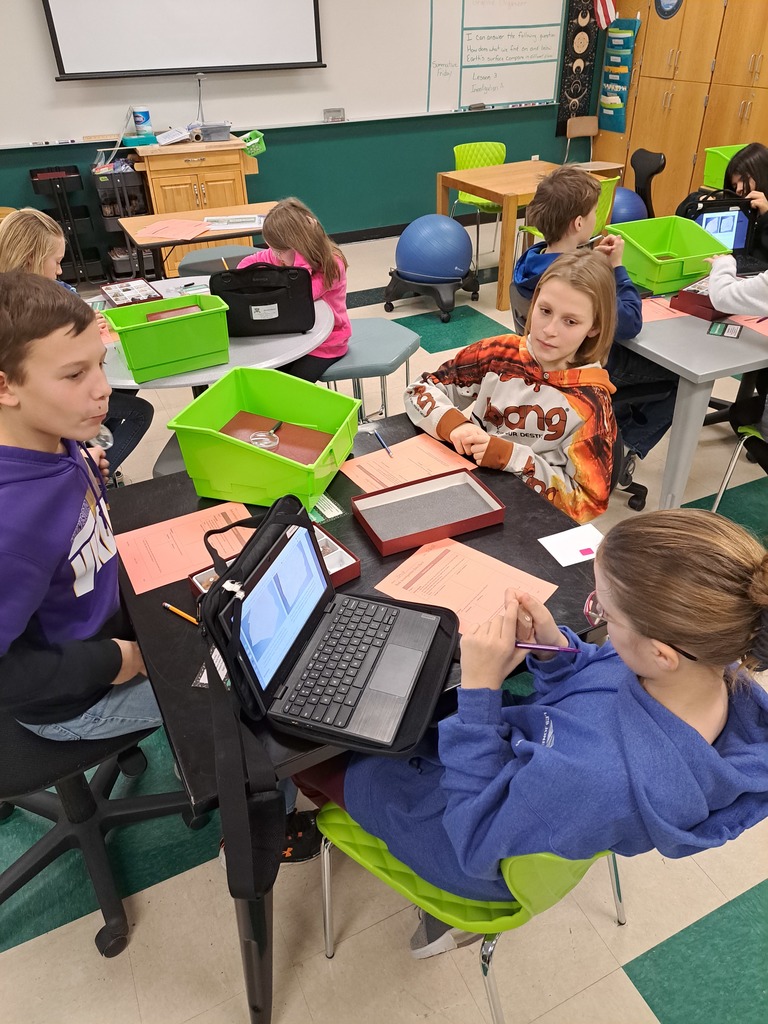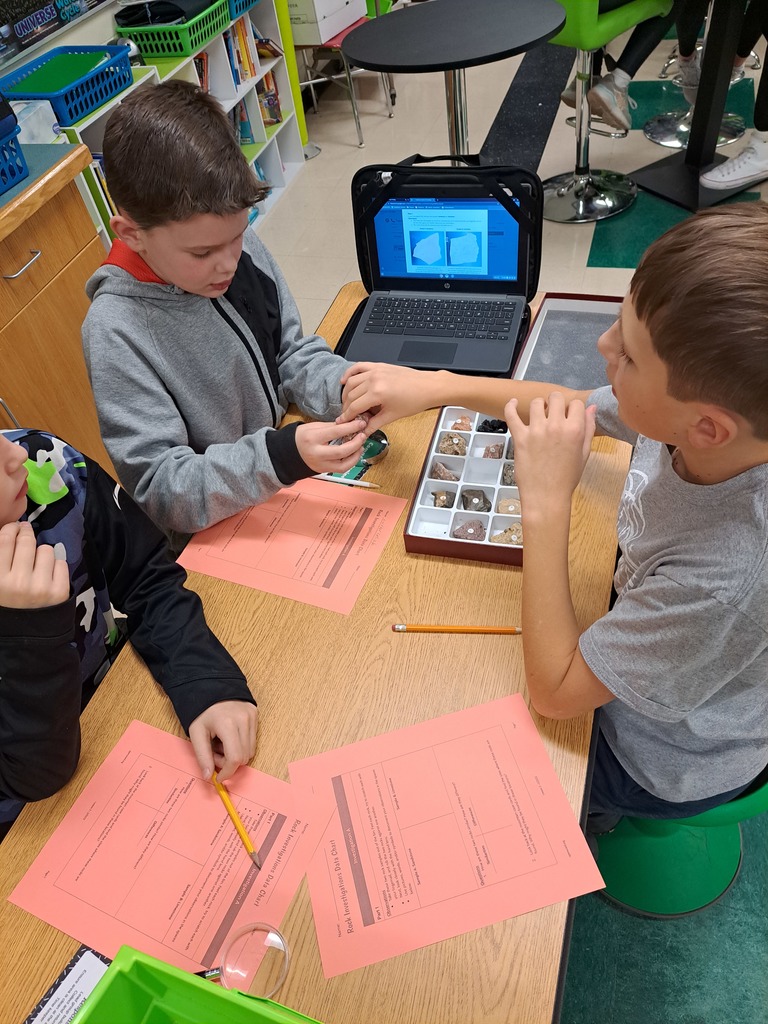 RIDGEVIEW HEALTH CARE SCHOLARSHIP Each year, Ridgeview offers a $2,000 scholarship to area college-bound high school seniors interested in pursuing a career in the health care field. Scholarships are awarded to one student living in the Ridgeview service area from each of the 25 local area high schools listed below. Additionally, there is one scholarship awarded to a nontraditional high school student, as well as a scholarship for a child of a Ridgeview employee (please visit ridgeviewfoundation.org for specific details on this scholarship category). The application will be available from Jan. 2 - March 17, 2023.

Giant Support at LSH Middle/High School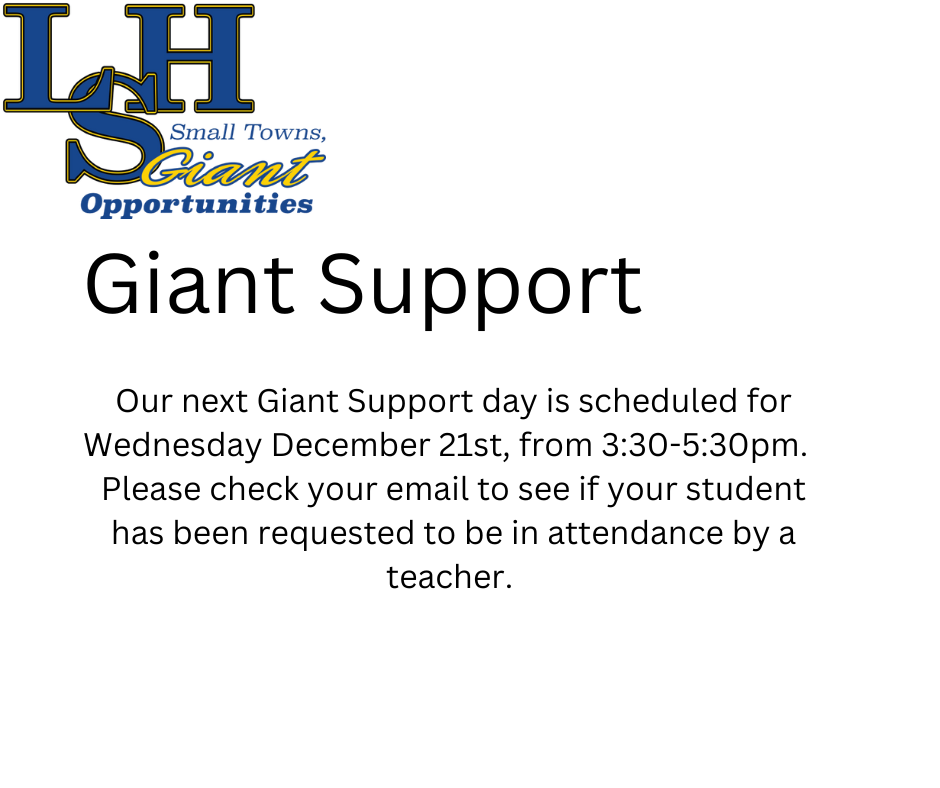 The 7th Graders went to the Guthrie Theater to see "A Christmas Carol"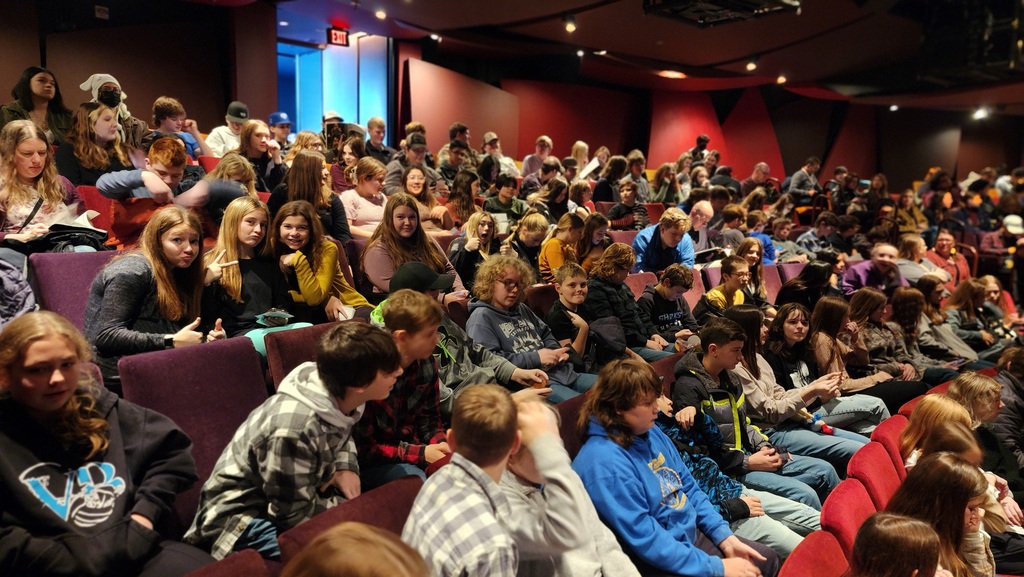 A big thank you to Carie Weller - SCC for her presentation on pre-hospital childbirth to LS-H EMR students.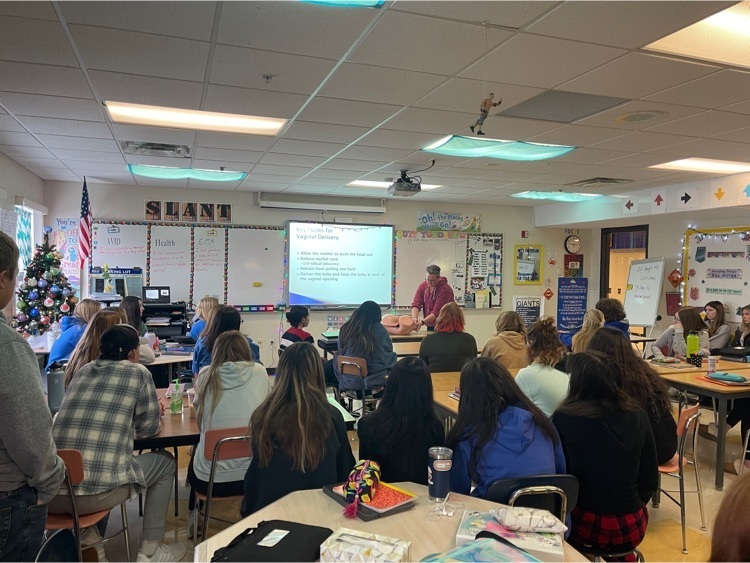 Minnesota River Bulldogs Boys Hockey Clothing Order The clothing website has now been reopened through December 18th. To order follow the instructions below. 1.) Go to our website:
www.unitedteamelite.com
2.) Click on TEAM STORES at the top menu. This will take you to the team store page login 3.) Enter your team password under PERSONALIZED TEAM STORE in all CAPS: MNBOYS22 United Team Elite ~ 507-720-3055 ~ Orders will be delivered no later than Jan 13th.

Health 10 students learning lifesaving skills. CPR/AED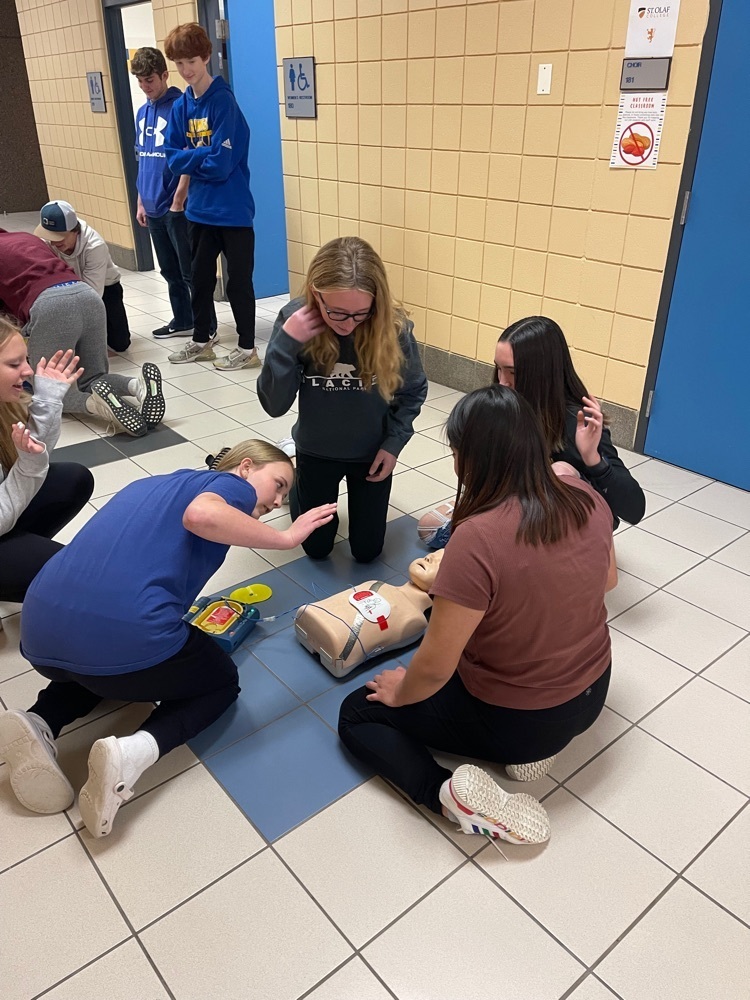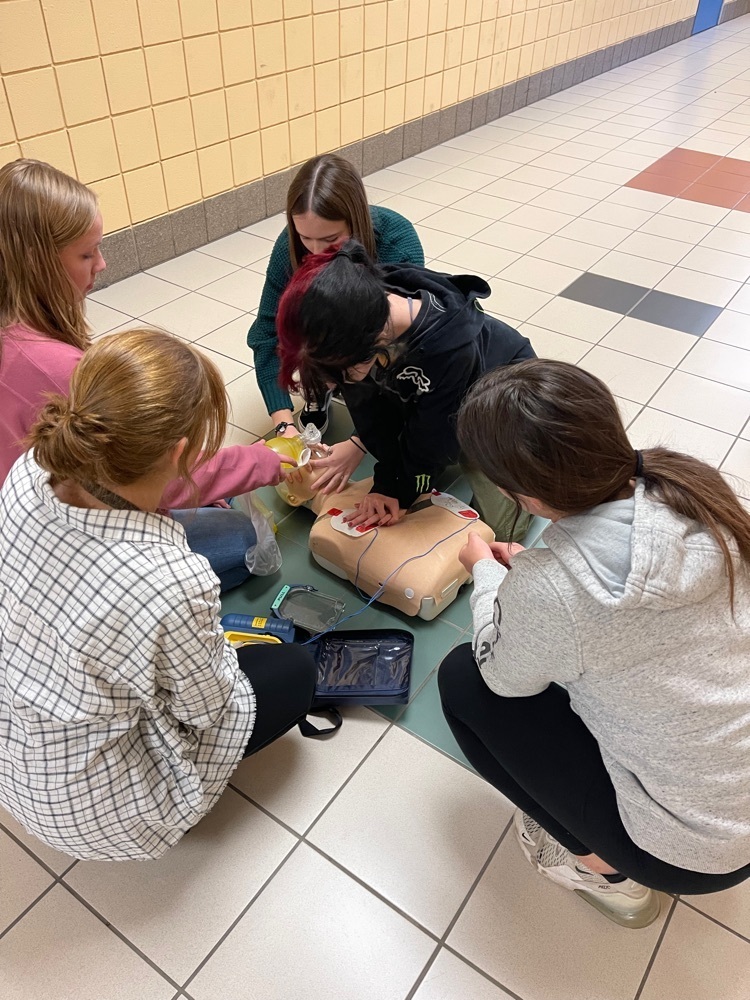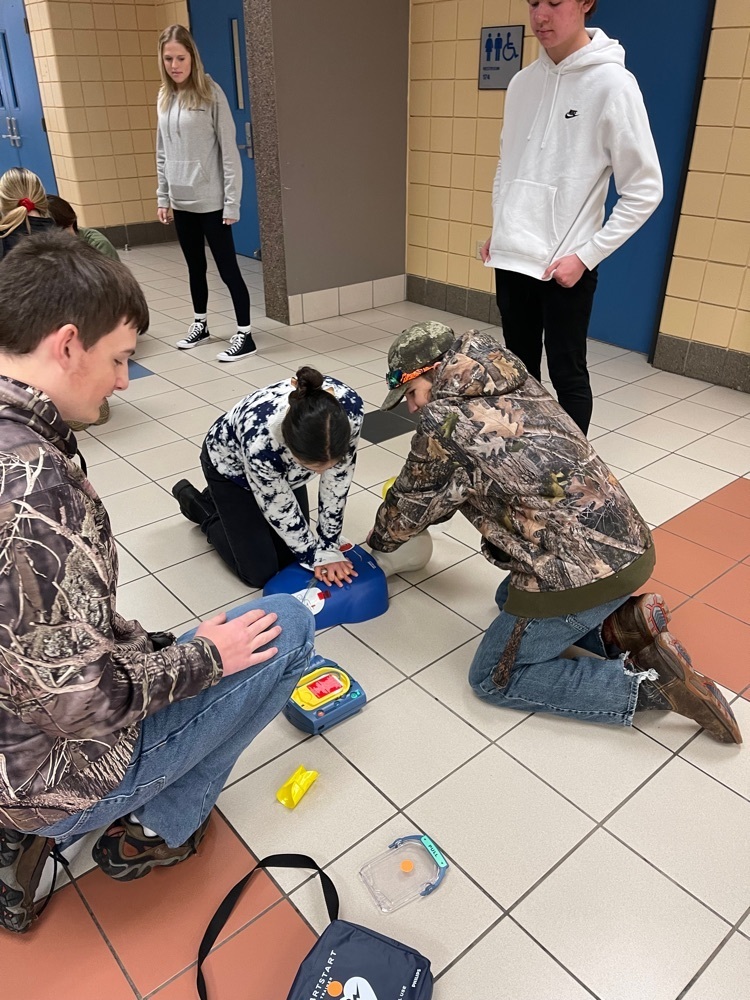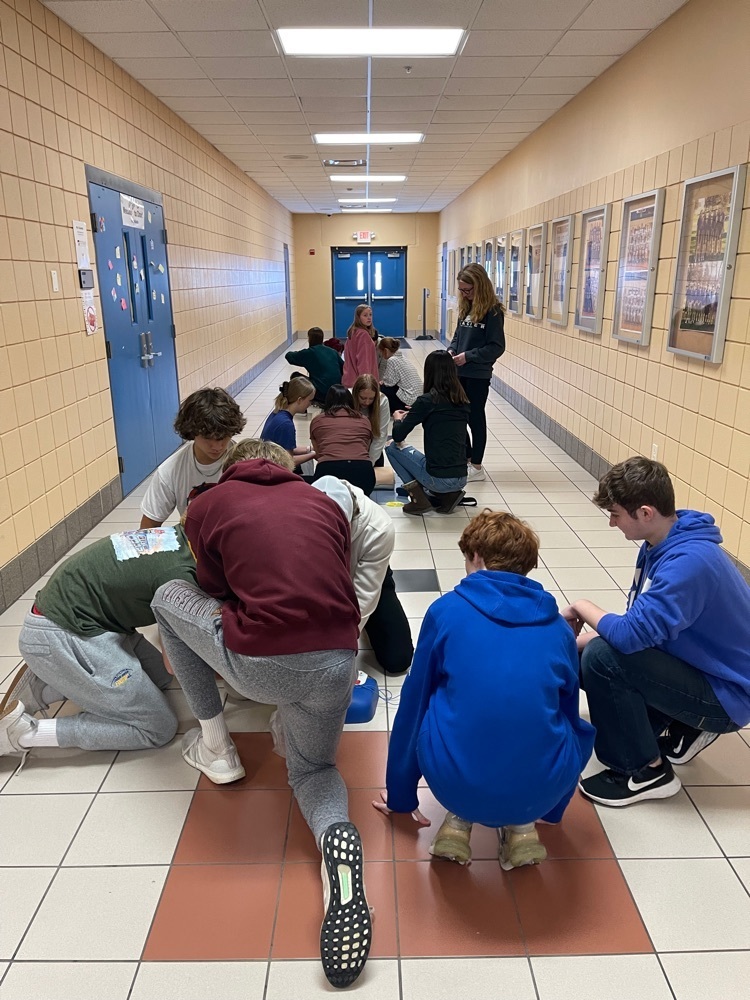 Students enjoying ice skating at the Community Center!